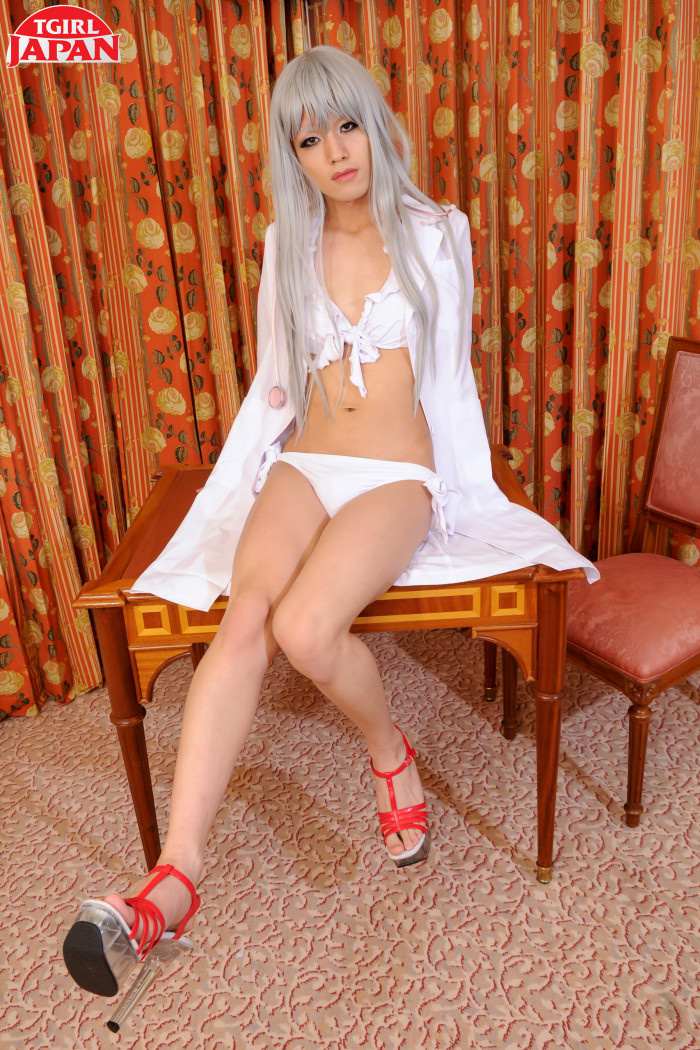 Kanato
Birthday: 18th February
Location: Tokyo, Japan

I am sure you`ve heard of, if not know very well about, Cosplay. Did you also know that Cosplay based on anime characters has a big following in Japan? Kanato is a TV celebrity newhalf who owes her fame to cosplaying anime characters from such globally successful anime series as `CODE GEASS Lelouch of the Rebellion` and `MACROSS Frontier`.

Strictly speaking, Kanato is a cross-dresser rather than a newhalf. She has never used hormones. However, when dressed up there is something about her that is so feminine and just very intriguing!

Kanato is 20 years old now. She is originally from Nagoya, Aichi Prefecture but now lives in Tokyo. She likes to spend her leisure time on hanging around Akihabara, Japan`s famous Electric Town, reading fantasy novels, and playing video games. She also likes to play the piano, a skill she`s had since childhood. Her favorite musician is Chopin.

Her favorite movies are Titanic and The Matrix; Her favorite actor is Leonardo DiCaprio and actress Scarlet Johanson. Sexually Kanato is attracted to men. She loves to be topped in anime character costumes.

She told me that she discovered the joy of masturbation through pole climbing when she was young, and rubbing herself to a pole is still how she likes to get herself off now!

When Kanato is in her Cosplay character her voice changes - she sounds like a genetic girl and guys have no idea. She confessed that often times she would go with a guy in disguise and then told him the truth when they are already in the hotel room. `So far not a single man who claimed to have no interests in a cross-dresser did not fall for me,` said Kanato with a devilish grin.

A 20 year old cross-dressing enchantress is this Kanato!