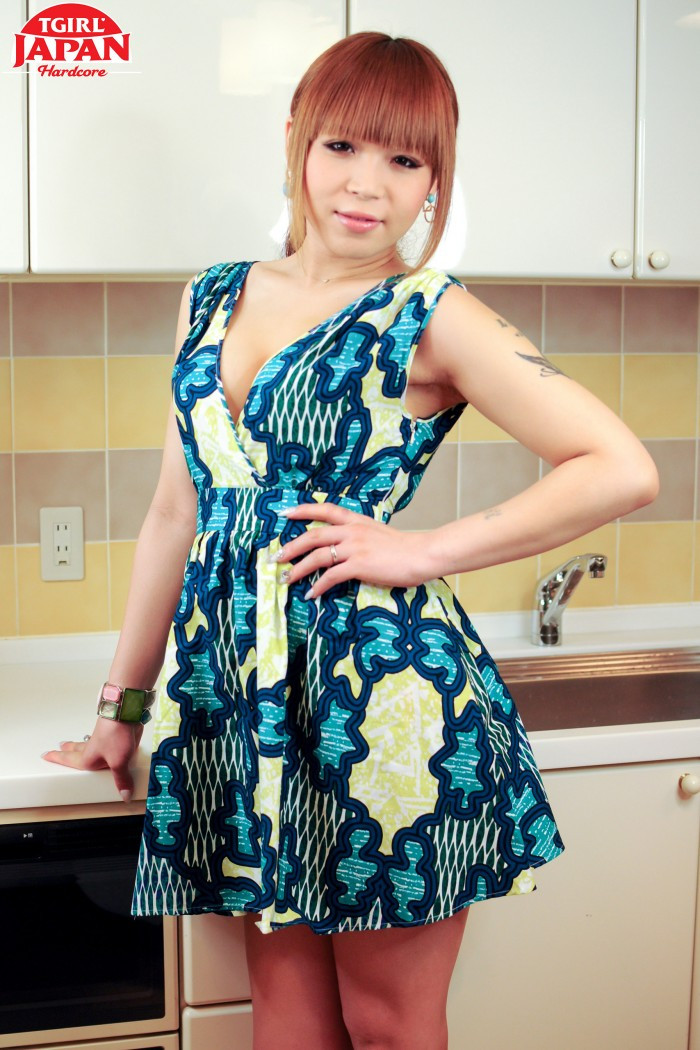 Kaede
Birthday: 23rd September
Location: Osaka, Japan

Kaede, a hot newhalf based in Osaka, joined many of her peers and decided to make her media debut via Tgirl Japan.
Kaede is originally from the Ehime Prefecture. She is 20 years old this year and she looks perfectly chic in high school girl uniforms! Well it wasn't so long time ago when she was wearing one going to school, just like any other normal high school girl.

Contrary to what you might think by her quiet composure, Kaede does not hold back for sex. She told me that seeing her partner turned on is one thing that really arouses her. She said that once a client of hers wanted to swallow her cum and she found that a huge turn-on.

Kaeda's hobbies are singing Karaoke's especially pop songs by Kumi Kouda and Ayumi Hamasaki, shopping and clubbing. She likes level-headed men who can lead her in life.
Height: 166cm (5 ft 4)
Weight: 51kg (112 lbs)
Stats: 82/60/86 (32/23/34)