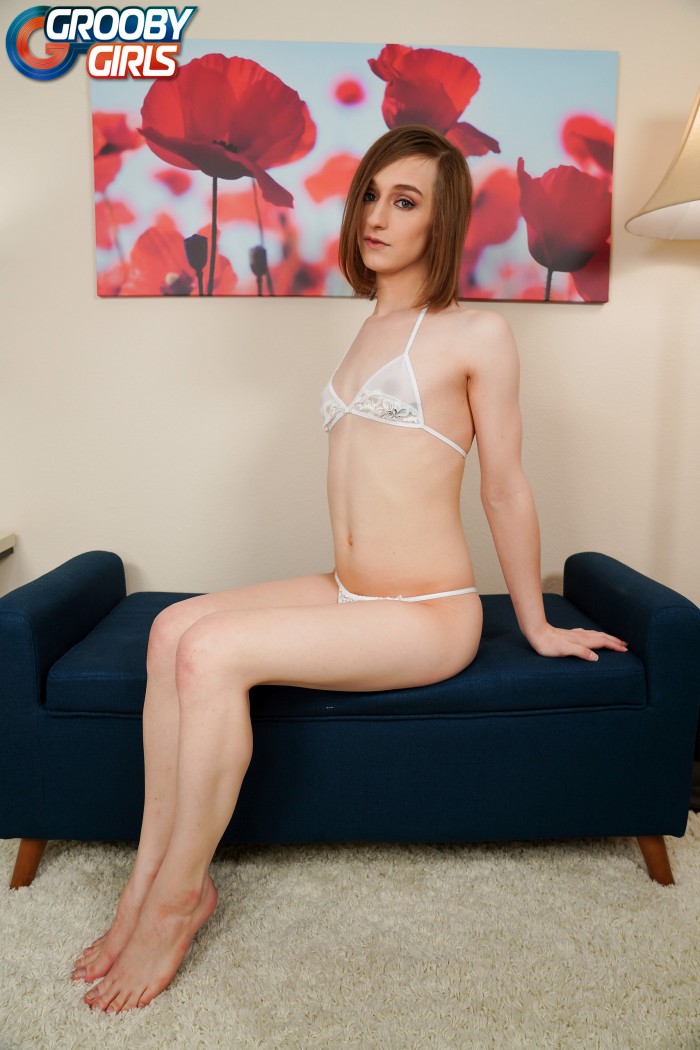 Demi the Human
Birthday: 18th February
Location: Midwest

I got a text from Lily Demure about shooting during my vacation in California, which I quickly declined, being on vacation. However, when she sent me Demi's picture, my plans were interrupted and we scheduled a couple of shoots.

Demi is super cute, stands about 5'8" and has a fully functional, bigger than average cock, but she's a total bottom who loves to submit, be pinned down and someties tied up!

She's into tall guys and girls and also loves people with a feminine touch, especially if they'll use toys on her. Being spanked is one of her biggest turn ons.

For fun, she makes electronic music, likes to play indie video games, watches video essays.

Makes electronic movies, from the midwest, likes weird indie video games, likes watching video essays.