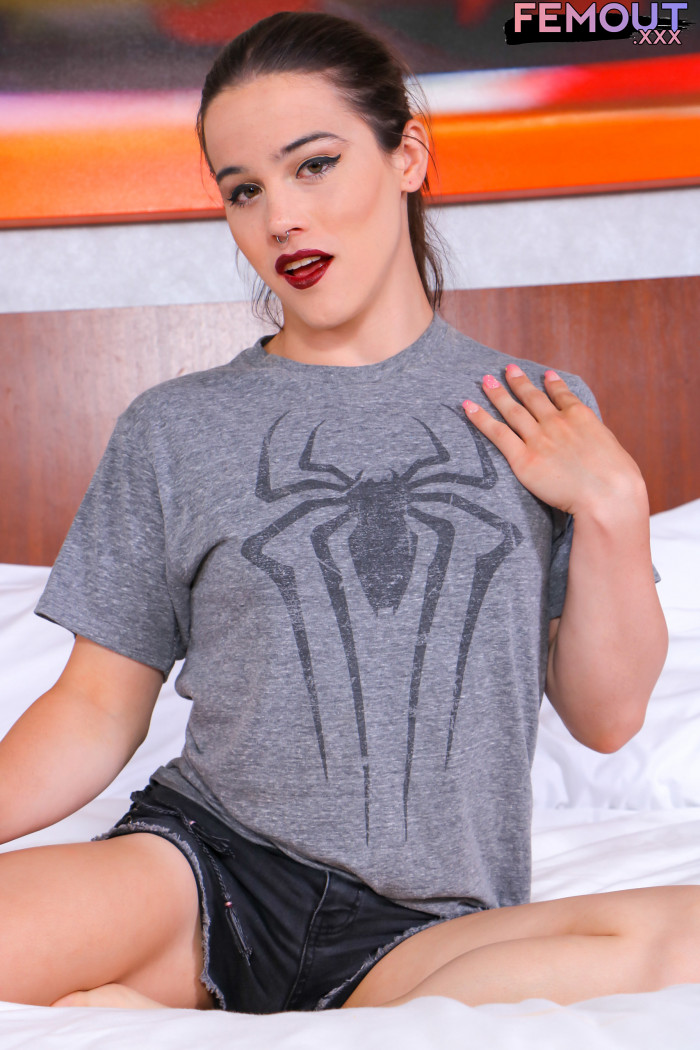 Nyxi Leon
Birthday: 2nd August
Location: Wisconsin

Nyxi Leon made a splash with a double debut on Femout and TGirl.Porn in 2018. We thought she'd be popular and many scenes later she still is!

Sassy and sexy with a petite frame, a great ass and a red hot "fuck me" look in her eyes. Nyxi likes a bit of cosplay and kink!

"Hey guys! Its me Nyxi, and Im back shooting for Grooby for quite a few of their sites!! Since this is my bio i should probably add some stuff i like: cock, sex, stuffed animals and big boobs!!! Oh yea and I'm a pet too! Some stuff i dislike is like traffic and my hair getting tangled, boring shit like that."